When it comes to Fire & Securiy Systems, we are the one you need!
Request Callback
Please complete the form
wHO WE ARE
Elliots Fire & Security (Pty) Ltd was established in 2013 with the aim of being a leading supplier, maintainer and installer of superior quality fire-fighting equipment in Gauteng. Our commitment to the provision of quality services to our clients has seen the company grow exponentially over the years.
WHAT WE DO
We offer our clients total fire protection through supply and installation of fire alarm systems, fire sprinklers, stand-pipe systems, Fire extinguishers and Fire Detection/Suppression systems.
We also supply the following:
Emergency lighting
Duct detectors
and any other regulated fire prevention systems.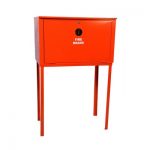 Tap to select the previous period
Next
Fire Sprinklers
With a sprinkler system, you can be guaranteed total protection against fire emergencies.
Fire Alarms
We pride ourselves in providing the most reliable and durable fire alarms
Fire Extinguishers
We provide a complete package of Inspection, Maintenance, Recharge, Testing and Repair of Fire Extinguishers
Some of our happy clients
Have queries?
Our team is quick to respond to your needs
Request A Quote Today
…
Reach Us
Location :
Gauteng
4 Venda Road, Sebenza, Edenvale
Eastern Cape
Unit 12, 37 Commercial Road, Arcadia East London
Email :
info@elliotsfire.co.za
Phone :
+27 11 452 1582
+27 84 307 1974
Useful Links